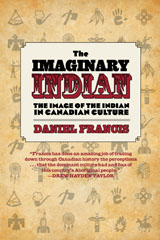 Normally I try to avoid poaching material from other people's blogs. But in this case, as the author of a book on "imaginary indians", I cannot resist.
Earlier this week Chris Moore linked his readers to another site, Lawyers, Guns & Money, where Erik Loomis had a delightful piece on William Dietz, an Imaginary Indian I should have known about but didn't.
Dietz (1885-1964) was a college football player, then coach, who passed as a Native American, much like Grey Owl did here in Canada. The phenomenon is actually quite common, if inexplicable. In 1933 Dietz was hired to coach the then-Boston Braves in the NFL. The team changed its named to the Redskins in honour of the coach, then moved to Washington in 1937.
So, as Loomis points out, the Washington Redskins were named for a white guy pretending to be an Indian.
Most of you will know that after years of dithering about it, the owner of the Redskins has recently agreed to drop the name as disrespectful of Native Americans. But apparently until the end ownership insisted on the "authentic" origins of the team name. Loomis has Dietz's full story, which was not a happy one.