No point in having a blog if you don't use it to promote your friends' books.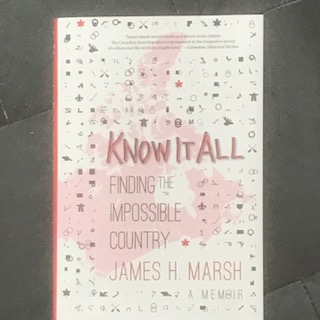 Jim Marsh and I met at Carleton University in 1973; he was working in book publishing and I was doing a graduate degree. Not long after, Jim became the founding editor of The Canadian Encyclopedia, a hugely ambitious and hugely successful project initiated by Edmonton publisher Mel Hurtig.
Jim has now written his memoirs, Know It All (available from Durville Books). The book reveals all the behind-the-scenes drama associated with seeing the encyclopedia project through to completion. But it also tells the story of Jim's early life, raised by abusive and neglectful parents in Toronto's Junction neighbourhood in the 1950s. It is a harrowing tale, one that probably deserves a trigger warning, told without self-pity. How he emerged to become a successful author and editor is both a mystery and a tribute to the power of libraries and reading.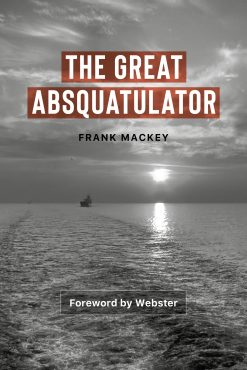 Frank Mackey and I go back to 1970 and the newsroom at the Medicine Hat News where he was a reporter and I was the newly-arrived editorial writer. Again, pals ever since. After retiring from a long career in journalism, Frank became a leading historian of Montreal's Black community. His latest book, The Great Absquatulator (available from Baraka Books) takes him a bit farther afield. It is the story of Alfred Thomas Wood, a con man extraordinaire. You can read a recent article about the book here.
Good luck to them both.