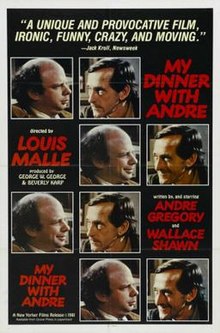 Looking for a good movie?
If you happen to be in Vancouver on Wednesday, February 21, drop down to the Vancity Theatre and join me for a presentation of My Dinner With Andre. The 1981 classic is showing as part of the Vancouver International Film Festival's Cinema Salon series; I am going to be the guest presenter.
For me, this film, directed by Louis Malle, began a long fascination with the work of the inimitable Wallace Shawn.