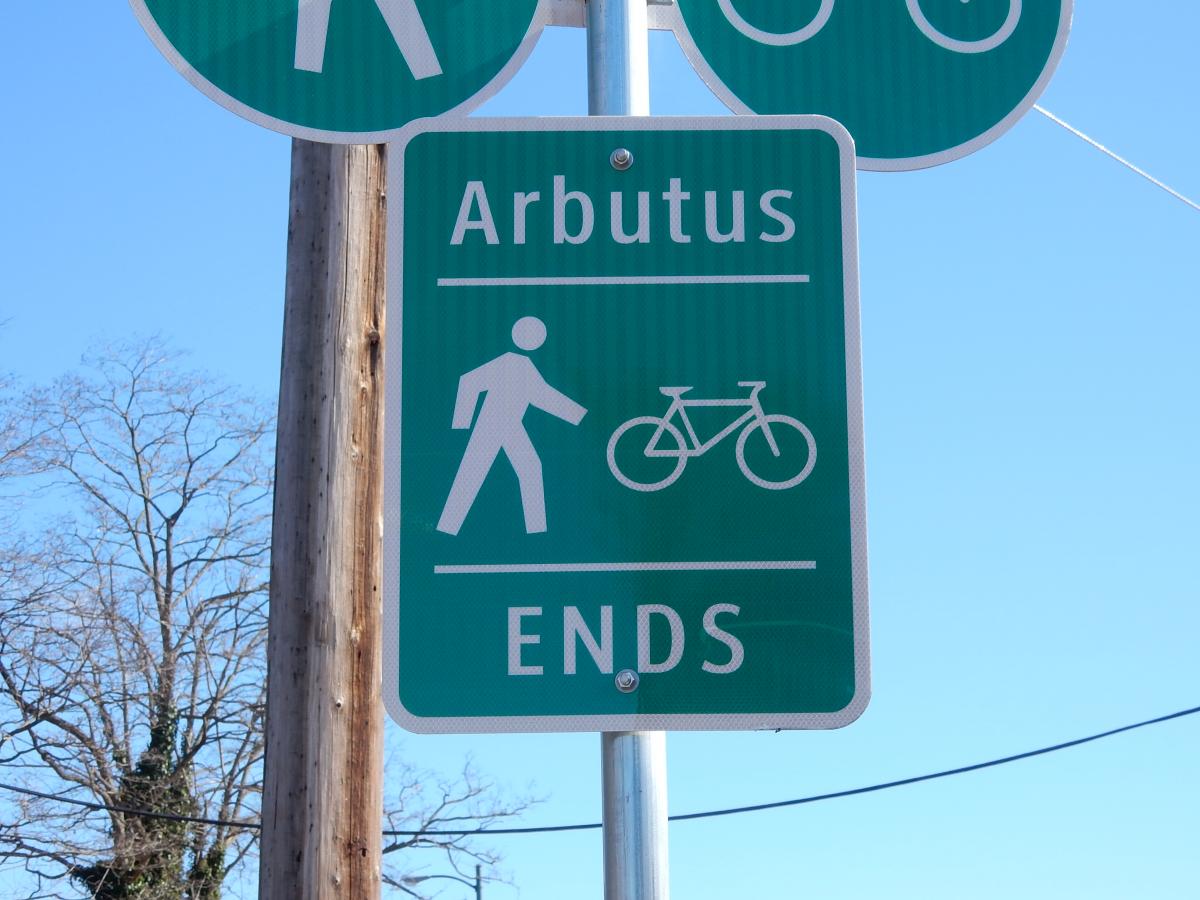 On a recent sunny afternoon we completed our amble south along the Arbutus Greenway from the heart of Kerrisdale to the Fraser River. (See Part One and Part Two.)
I have to admit that there is not much to interest the strolling civic historian in this stretch of the walk. At 49th Avenue, where we began, the site of the old Athlone School for Boys is occupied now by a townhome development. The school was in operation from 1941 to 1973 and when I was young one used to see the odd Athlone student out and about, identifiable by their blazers and flannel.
The greenway passes through residential neighbourhoods all the way to Marpole where it terminates near the foot of Granville Street. We stood for a while beneath the sign pictured above looking across the river, contemplating the aircraft come and go at the International Airport.
One potentially interesting landmark is Colbourne House, situated in a park beside the path. Built in 1912, it is home to the Marpole Museum & Historical Society. Unhappily it was not open when we came calling.
Another nearby landmark is the site of the original White Spot drive-in located at 67th and Granville. Opened in 1928, it was a go-to destination when I was a teenager. Just mentioning it evokes the smell of vinegar and the taste of those thick strawberry shakes. Very occasionally on Sunday we would go as a family for lunch to the more elegant dining room associated with the drive-in where for some reason I particularly remember the greengage jam. This location closed in the mid-1980s after a fire though of course White Spot continues in business.
With no hamburgers to be had, we made our way back up the greenway to our starting point, stopping at a coffee shop along the way for a cappuccino, something you never would have found at a White Spot in 1965. 
There are many reasons to walk/cycle/jog the greenway but any longtime resident of Vancouver will find much to stimulate their memories of the place before it became the City of Glass.