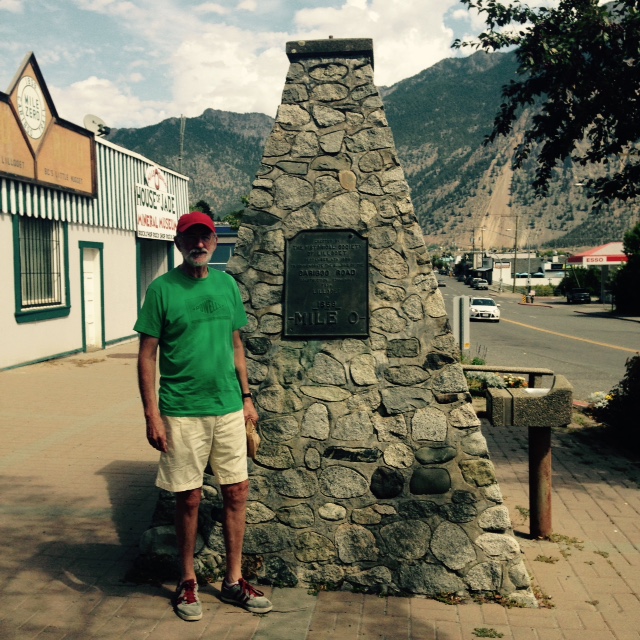 Someone asked as we motored through the Fraser Canyon: "Where did the Cariboo Road start?"
At Yale, sez I, authoritatively. The steamships could only come up the river from the coast as far as Yale before the canyon got too nasty. From there on, everyone and everything had to continue by land. So they built the wagon road all the way to Barkerville.
Sounded logical, but in that case how come a couple of hours later on in Lillooet we came across a cairn designating Mile O of the Cariboo Road? (See evidence above.) Turns out things were a little more complicated than I thought.
The "original" Cariboo Road ran from Lillooet over Pavilion Mountain to Clinton before heading on to the goldfields. It was finished by 1862. Travellers from the coast reached it via a circuitous route overland from the head of navigation at the north end of Harrison Lake. But no one liked making this hellish, expensive journey. Which is why a later Cariboo Road from Yale was built up the canyon beginning in 1862. By 1865 that road reached all the way to Barkerville and I think is what most people mean when they refer to the Cariboo Road.
Travel really does broaden the mind.