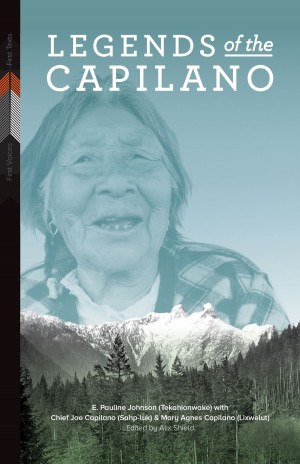 Last evening I attended a launch for a new edition of Pauline Johnson's classic story collection, Legends of Vancouver, first published in 1911. (Except that the new book has a new title, Legends of  the Capilano, for reasons that are explained.) Editor Alix Shield has added several new stories as well as lots of information about the many previous editions of the book. Also in attendance at the launch were members of the Mathias family who are direct descendants of Chief Joe Capilano and his wife Mary who told Johnson the stories to begin with.
It was a grand event and it reminded me that I have my own copy of Legends, pictured here.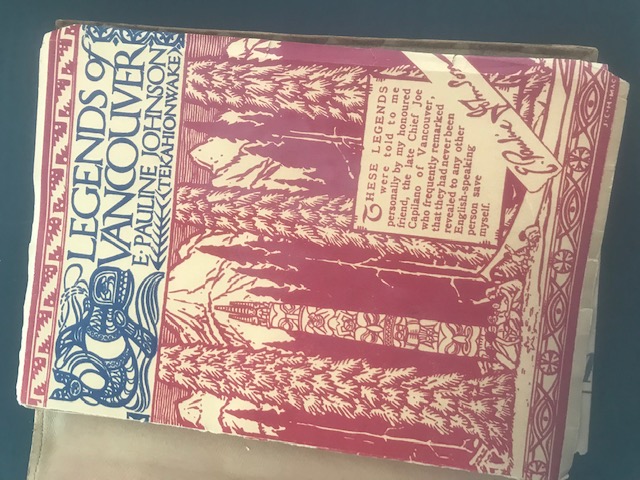 This is the edition published in 1922 by McClelland and Stewart with illustrations (or "decorations" as the title page calls them) by J.E.H. MacDonald, a member of the Group of Seven and a prolific illustrator. According to editor Shield, this is the first edition of the book to acknowledge Joe Capilano's contribution. But not his wife's.
My copy is inscribed inside "To Mr. & Mrs. Maycock. Wishing you a Merry Xmas, Marge." It is dated: "Christmas 1931".