A History of Vancouver's Sex Trade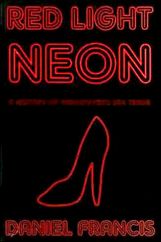 Table of Contents
Introduction
1. Women at Work, 1873-1914
2. The Social Evil Between the Wars
3. From Brothels to Bars: Prostitution in the Postwar City
4. There Ought to be a Law
5. The Missing Women
6. Sex and the City
"This book is a history of hypocrisy." So begins Daniel Francis, BC's leading popular historian, as he explores the colourful and ultimately tragic story of prostitution in Vancouver. He writes: "The city's political and social leaders consistently have treated prostitutes as pariahs whose presence was tolerated, sometimes exploited, but never approved. All the while, the authorities collected millions of dollars in fines and licence fees from businesses that everyone knew were, and are, fronts for the sex trade."
Working in long overlooked archives and drawing on personal interviews, Francis shows how in some ways commercial sex has been both a reflection and a result of Vancouver's essential character, with its tolerant social mores, ethnic diversity--and political opportunism. It's a tale that takes in mayors and masseuses, police chiefs and pimps, judges and johns.
Francis explains: "Sex workers have never lacked for customers. What they have lacked is a secure place to conduct their business. A vast off-street sex trade flourished while police, at the urging of politicians vowing to purify the city, concentrated their attention on the comparatively small number of street prostitutes who worked out in the open. Because they were considered a nuisance, these sex workers were hounded from street to street and neighbourhood to neighbourhood [... These efforts salved the conscience of the morally righteous, but each attempt to discourage prostitution simply forced women to work in increasingly dangerous circumstances." The end result, ultimately, was the tragedy of the Missing Women--murdered sex workers from the Downtown Eastside--and the sensational criminal case that followed.
Reviews:
"In Red Light Neon, Francis writes with great empathy for Vancouver's sex-trade workers, and in the end his main conclusion is that if the rest of us can't help these women get out of the sordid business, the least we can do is help them go to work with some safety and dignity." - Georgia Straight
"Red Light Neon is well written. The language is clear and accessible, and the narrative is well crafted..." - BC Studies
"Outstanding... remarkably exhaustive" - WestEnder
"An engrossing history of prostitution in Vancouver" - Literary Review of Canada